WE KNEW IT WASN'T ABOUT US.
ACTUALLY, IT WAS THE EXACT OPPOSITE.
IT'S ALWAYS BEEN ALL ABOUT YOU.
For over 30 years it's been our mission to create a local, brick and mortar, full service hair salon that could bring out the very best in you.
We know how important it is to feel great about how your hair looks and what that does to your self-confidence.
YOU KNOW THAT FEELING TOO
WHEN YOU FEEL READY TO TAKE ON THE WORLD
READY TO SHOW YOURSELF OFF TO OTHERS
Ready to go to that wedding or event and have everyone ask... "who is that", like they are seeing you for the very first time.
THAT'S WHAT "THE SALON" IS ALL ABOUT.
Come see us today to get that new look you've been wanting for some time now.
Let us help you create a hairstyle, a look and a brand you can be proud to show off to the world again.
WE ONLY CARE ABOUT ONE THING... YOU.
Isn't it time you reclaim that feeling and finally get the look you deserve?
We are passionate about bringing that expertise to each and every client we work with, day in and day out.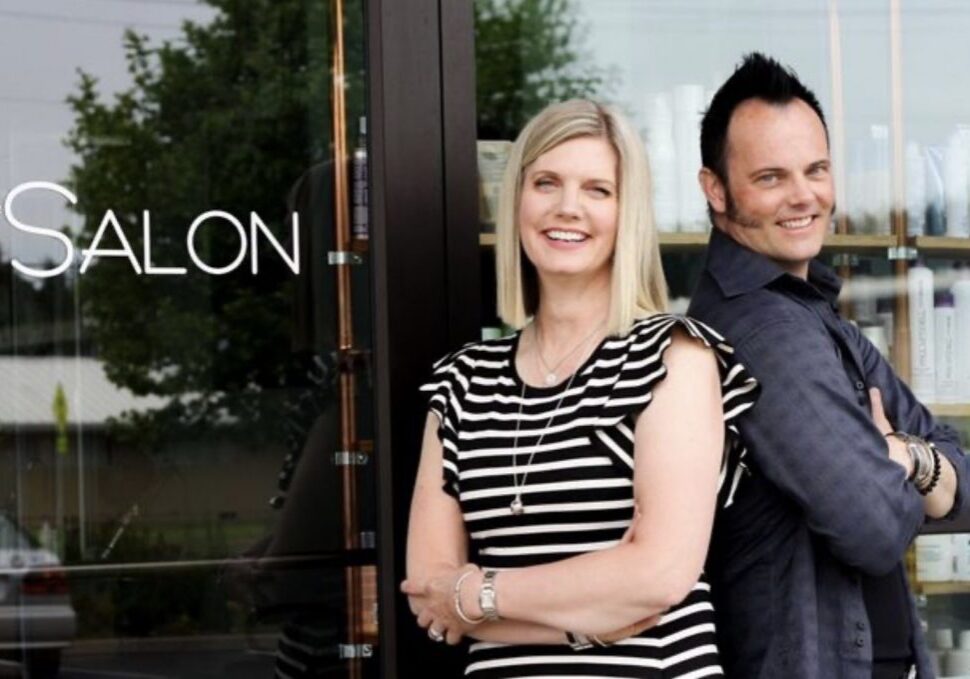 STEVE & LYN JOHNSON
Co-Founders | The Salon - Corvallis
Expert Stylist & Colorist