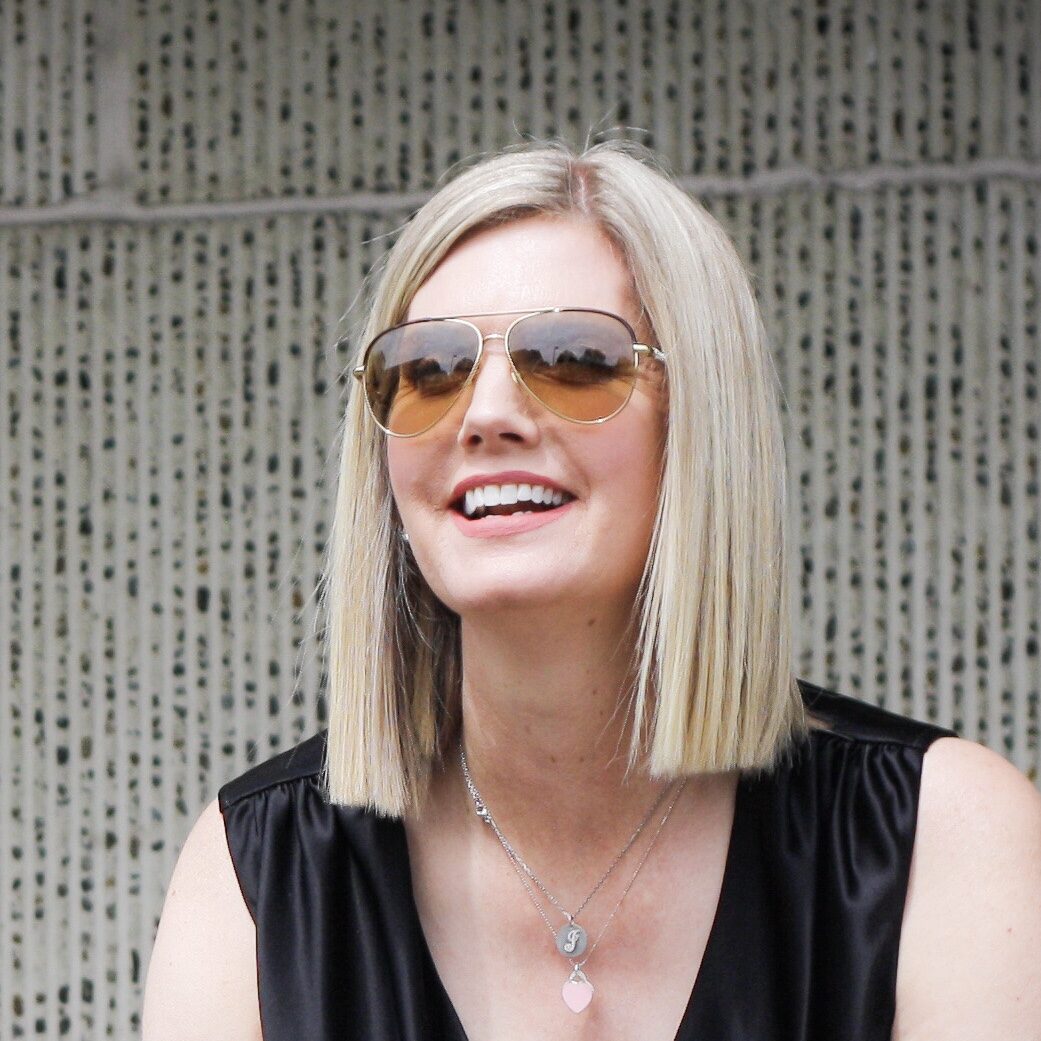 Lyn Johnson
Colorist/Owner
Full disclosure
After receiving her Bachelor of Science degree from Oregon State University, Lyn decided to find true happiness and follow her passion into the hair and beauty Industry. Lyn discovered this would also marry together her love for hair and for taking care of people.
As one of The SALON cofounders, Lyn began making an impact in the field of hair color over twenty five years ago. Throughout this time, she has become celebrated for her hundreds of loyal adherents. There are those who come from across the country and around the world to see someone they know—and whom they know knows them.
What moves her
"I respect what the stylist is creating.  They build the foundation, and I am working to enhance that foundation. Making a match, and keeping the integrity of the original vision: this is what I find challenging. And fun."
Lyn is an artist. She excels in natural-looking brunettes who want to incorporate bright, rich highlights. Lyn has also mastered how to create shiny mysterious auburns, and illuminating blondes that pop! She works carefully with each client, learning the nuances of their complexion, the character of their hair—and even the fundamental nature of their personality. Her genius is in bringing out what the client sees themselves to be, ideally.
Lyn has unique, extensive experience in our industry, on and off stage working side by side with top stylists from around the world. Throughout her career, Lyn has dedicated time and energy to teaching younger colorists, an experience that has given her the ability to design classes and "perform" in front of a critical, and well-educated audience.
Beyond The SALON

 
In addition to her work with the clients she has come to know and call close friends, Lyn is above of all proud to be the mother of two children, Jax (son) and Jaide (daughter).  Like so many other working mothers, she tries to balance business and home-life, and for this reason she has a unique understanding of all the accomplished women who come and sit in her chair.
No surprise to us, master colorist and salon owner Lyn Johnson is in high demand!! Book your appointment today.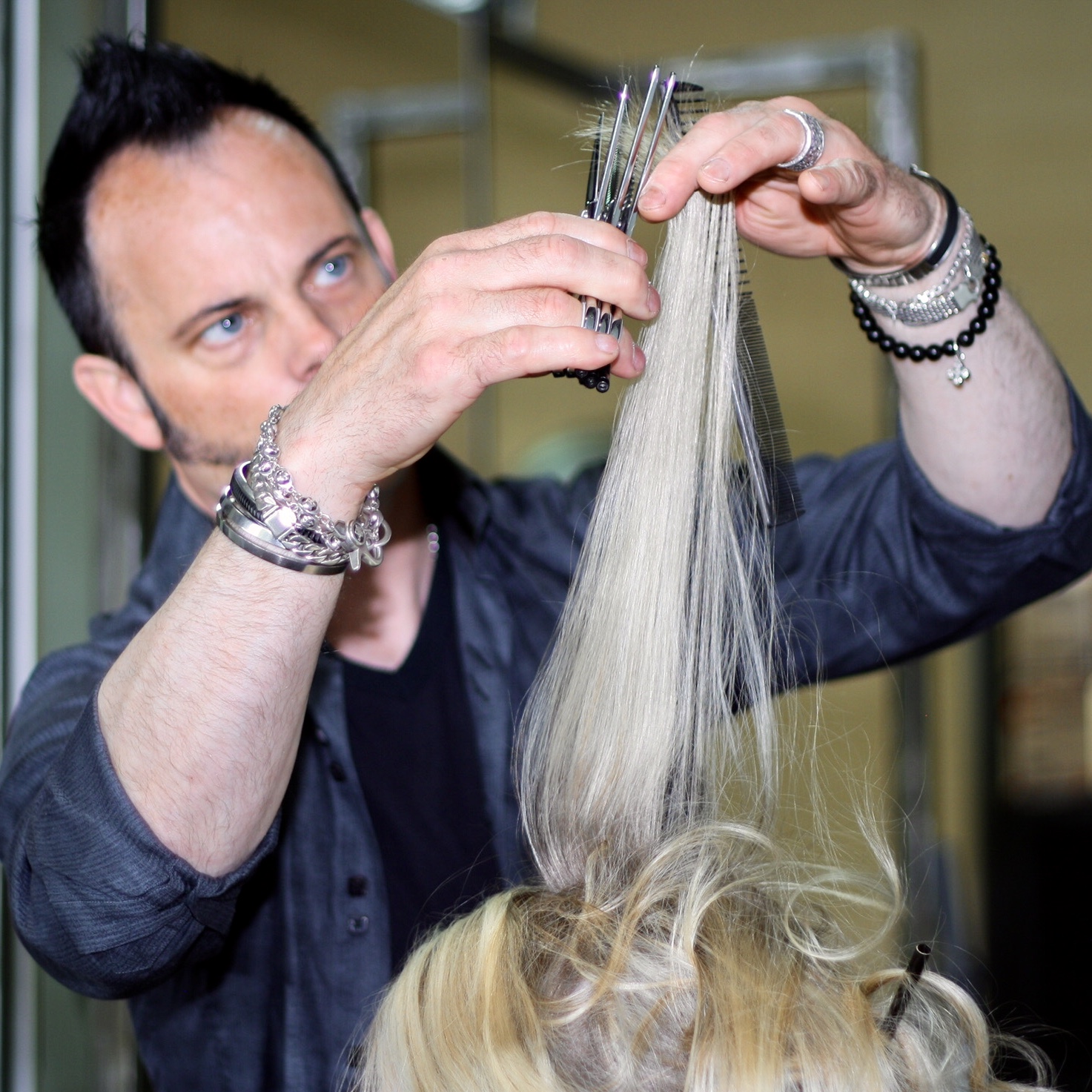 Steve Johnson
Stylist/Owner
Full disclosure
It took Steve a while to recognize that he had found his calling when he discovered the hairstyling industry at the tender age of 15. He began his career through an "at risk youth" program in Wasilla Alaska.
Born and raised in Alaska, hair was an opportunity that would later turn into a passion of a lifetime. 
"Life is an amazing journey that is full of opportunity and choices." 
Starting out life on a homestead in Talkeetna AK, Steve has a unique skill set and outlook on life. He has incorporated this resourcefulness and creativity into a passion for creating hair that reflects the individual. 
"Everyone has a backstory, it's who you are at the core.  I feel it's best to embrace it and continue creating the stories you want."  
At 18 Steve moved to Sacramento California and would ultimately confirm his commitment to the beauty industry. While working with great mentors and servicing a higher end clientele, Steve gained great confidence and experience. 
Still not feeling California fit his lifestyle, Steve found himself in a relationship that would bring him to Oregon.
As one of The SALON cofounders, Steve has dedicated his career to mentoring younger stylists and raising the level of the salon industry.
What moves him
"I love working with new stylists. Seeing them achieving their goals and challenging me with questions."
Steve worked 15 years on and off stage for John Paul Mitchell Systems. He enjoyed traveling and work side by side with amazing stylists from around the world, creating life long friendships. Educating will always be a strong part of what he does, whether that's new stylists or the client in his chair. Steve loves knowing why things do what they do and how it can be done better. 
Beyond The SALON
Steve is a devoted husband, father, son-in law and friend. Married since 1991 and co-owning The SALON since 1993 with Lyn, he can't imagine a more amazing life. Father of two "amazing kids" and having beautiful in-laws, Steve couldn't design a better life.  But wait it gets better, he has great friends who he often refers to as "family". 
"I am so lucky to be a part of this community. It's no wonder this area is always getting recognized as a great place to live". 
No surprise to us, master stylist and salon owner Steve Johnson is in high demand!! Book your appointment today.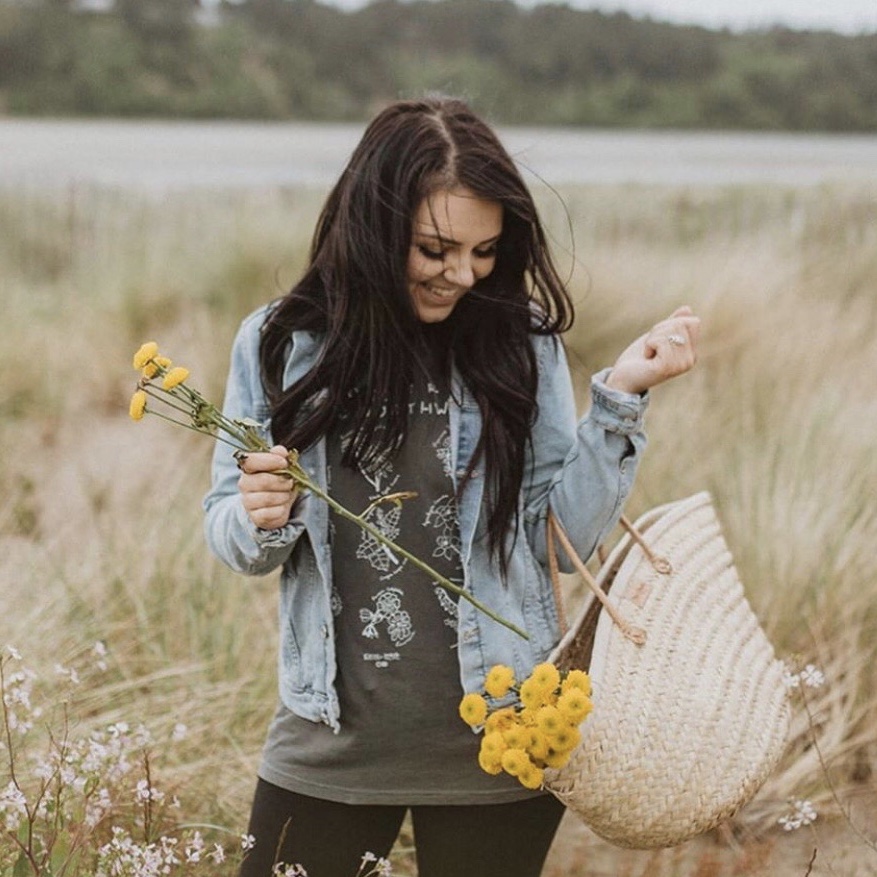 Full disclosure
Eager to realize her lifelong dream to create beauty, McKenna joined The SALON team ready to learn.  She started her training, learning all the basics at Phagan's Beauty College and now she is honing in on these skills.
A few minutes with McKenna, and you've left all the hassles of your day behind. Her calming energy, her patience and her good humor combined with her skilled hands and trained eyes; You'll leave McKenna's chair loving your hair.
What moves her
Mckenna loves the way color compliments the cut. "I love doing blonding services like highlights and balayage."
Beyond The SALON
McKenna's an outdoor girl who loves being with friends and family. 
"When I'm not working, I love doing anything outside."
McKeena finds pride in being a good listener. Her personal and professional belief is to "Treat people the way you want to be treated while making them look awesome!"  McKenna is always ahead of trends and is ready to bring you there too. You should probably get her on speed dial! 
Address: 922 NW Circle Blvd. Suite 140, Corvallis, OR 97330
Phone: (541) 754-3828
(COVID May affect Hours) Hours: Tuesday-Thursday 9am-7pm | Friday 9am-6pm | Saturday 9am-2pm
The Salon | www.TheSalonCorvallis.com
Copyright© 2020 | All Rights Reserved