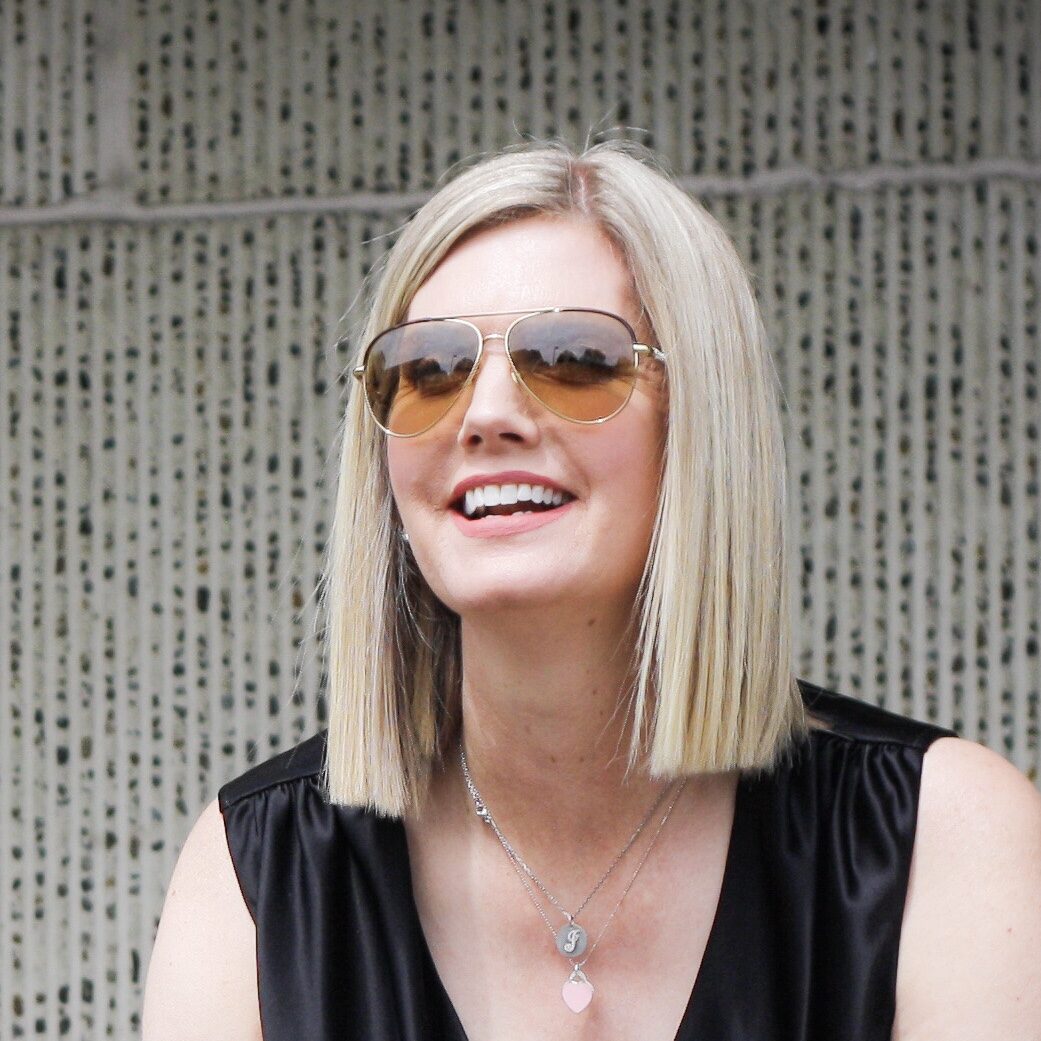 Lyn Johnson
Colorist/Owner
Full disclosure

 
After receiving her Bachelor of Science degree from Oregon State University, Lyn decided to find true happiness and follow her passion into the hair and beauty Industry. Lyn discovered this would also marry together her love for hair and for taking care of people.
As one of The SALON cofounders, Lyn began making an impact in the field of hair color over twenty five years ago. Throughout this time, she has become celebrated for her hundreds of loyal adherents. There are those who come from across the country and around the world to see someone they know—and whom they know knows them.
What moves her
"I respect what the stylist is creating.  They build the foundation, and I am working to enhance that foundation. Making a match, and keeping the integrity of the original vision: this is what I find challenging. And fun."
Lyn is an artist. She excels in natural-looking brunettes who want to incorporate bright, rich highlights. Lyn has also mastered how to create shiny mysterious auburns, and illuminating blondes that pop! She works carefully with each client, learning the nuances of their complexion, the character of their hair—and even the fundamental nature of their personality. Her genius is in bringing out what the client sees themselves to be, ideally.
Lyn has unique, extensive experience in our industry, on and off stage working side by side with top stylists from around the world. Throughout her career, Lyn has dedicated time and energy to teaching younger colorists, an experience that has given her the ability to design classes and "perform" in front of a critical, and well-educated audience.
Beyond The SALON

 
In addition to her work with the clients she has come to know and call close friends, Lyn is above of all proud to be the mother of two children, Jax (son) and Jaide (daughter).  Like so many other working mothers, she tries to balance business and home-life, and for this reason she has a unique understanding of all the accomplished women who come and sit in her chair.
No surprise to us, master colorist and salon owner Lyn Johnson is in high demand!! Book your appointment today.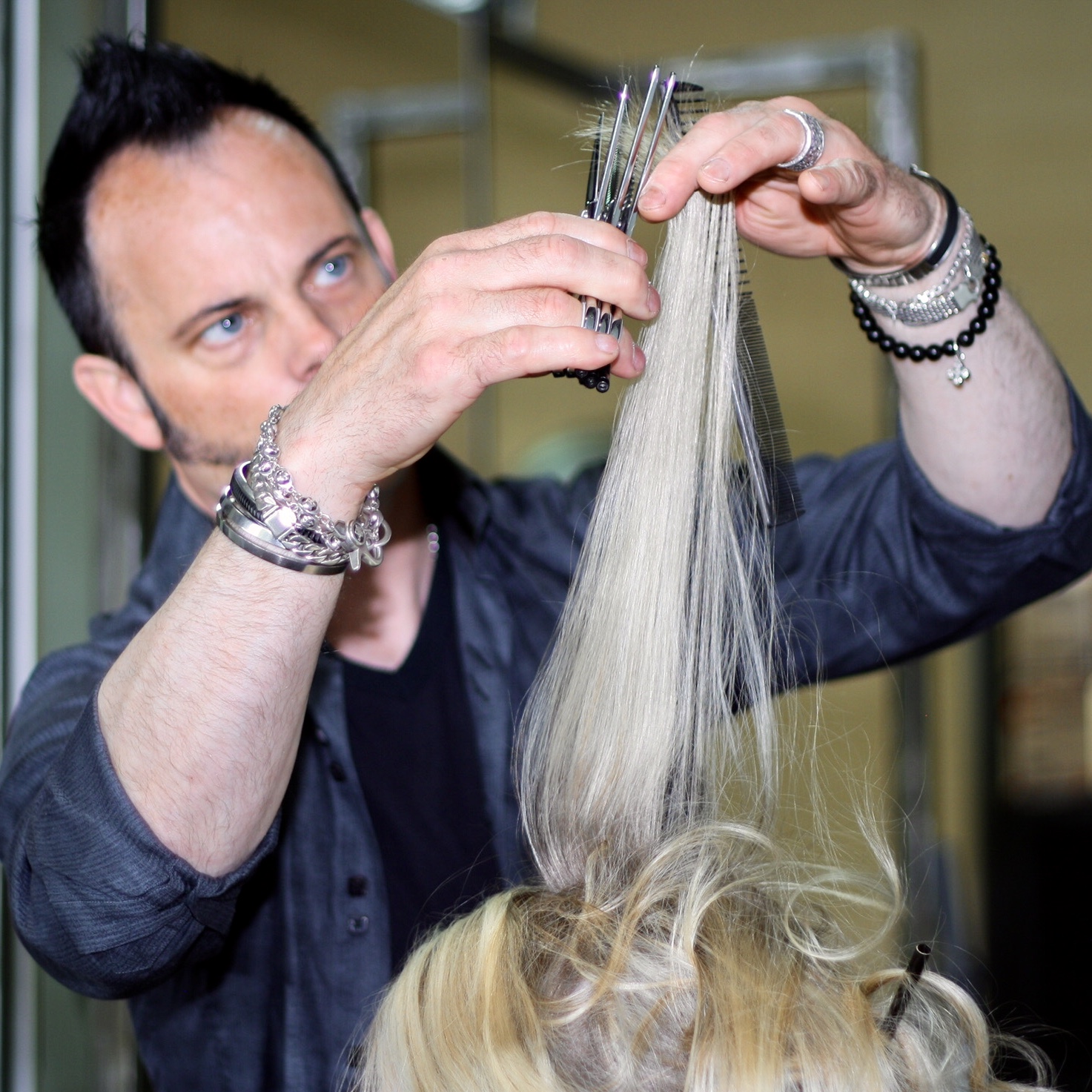 Steve Johnson
Stylist/Owner
Full disclosure
It took Steve a while to recognize that he had found his calling when he discovered the hairstyling industry at the tender age of 15. He began his career through an "at risk youth" program in Wasilla Alaska.
Born and raised in Alaska, hair was an opportunity that would later turn into a passion of a lifetime. 
"Life is an amazing journey that is full of opportunity and choices." 
Starting out life on a homestead in Talkeetna AK, Steve has a unique skill set and outlook on life. He has incorporated this resourcefulness and creativity into a passion for creating hair that reflects the individual. 
"Everyone has a backstory, it's who you are at the core.  I feel it's best to embrace it and continue creating the stories you want."  
At 18 Steve moved to Sacramento California and would ultimately confirm his commitment to the beauty industry. While working with great mentors and servicing a higher end clientele, Steve gained great confidence and experience. 
Still not feeling California fit his lifestyle, Steve found himself in a relationship that would bring him to Oregon.
As one of The SALON cofounders, Steve has dedicated his career to mentoring younger stylists and raising the level of the salon industry.
What moves him
"I love working with new stylists. Seeing them achieving their goals and challenging me with questions."
Steve worked 15 years on and off stage for John Paul Mitchell Systems. He enjoyed traveling and work side by side with amazing stylists from around the world, creating life long friendships. Educating will always be a strong part of what he does, whether that's new stylists or the client in his chair. Steve loves knowing why things do what they do and how it can be done better. 
Beyond The SALON
Steve is a devoted husband, father, son-in law and friend. Married since 1991 and co-owning The SALON since 1993 with Lyn, he can't imagine a more amazing life. Father of two "amazing kids" and having beautiful in-laws, Steve couldn't design a better life.  But wait it gets better, he has great friends who he often refers to as "family". 
"I am so lucky to be a part of this community. It's no wonder this area is always getting recognized as a great place to live". 
No surprise to us, master stylist and salon owner Steve Johnson is in high demand!! Book your appointment today.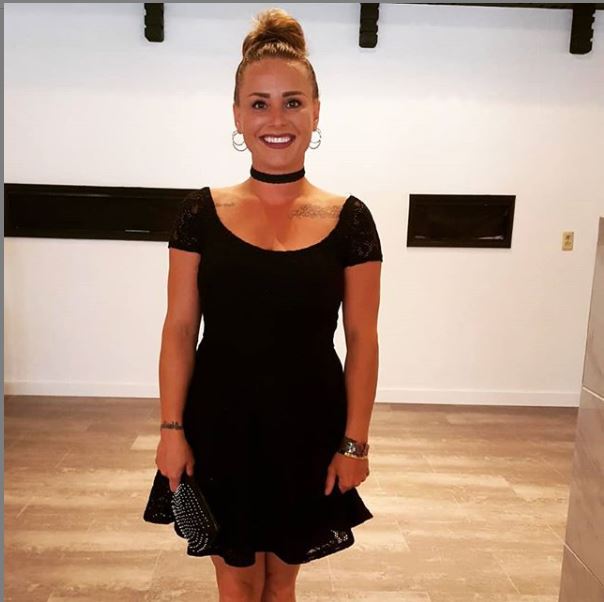 Kristy Stutzman
Senior/top stylist
Full disclosure
Kristy is a veteran of the beauty industry. Starting her career at the age of 18 she has consistently pushed herself to become one of the most well rounded stylists in her craft. Kristy has a well-earned reputation as a top stylist by making each of her client's look and feel Gorgeous.
 "I see beauty in everyone and I take great pleasure in helping people see it themselves."
Kristy has the power to make subtle changes in a Hairstyle that greatly impact your overall look. You can count on Kristy's insight and talent to keep you and your hair looking Sensational at all times – even while away from the Salon.
Kristy has cultivated a heart for giving back and enjoys mentoring new artists. She works one-on-one with a young hairstylist building their skills and confidence.
"I believe that creativity and skills are a gift that you can only keep, if you are willing to freely give them."
What moves her
"Life is short. Go blonde!"
Kristy specialize in blonde hair color of every shade using all techniques, including highlights, balayage, hair painting, color corrections, color melts, brown to blonde services, natural sun kissed color, grey blending, grow out, and more.
Her techniques and vast knowledge of pigments and color placement result in spot on results that her clients ask for, while always considering the health and integrity of the hair above all else.
She educates every client on the right products and tools to use to keep their hair healthy and looking like you just left the salon every day.
Beyond The SALON

 
When not creating beautiful hair, Kristy enjoys spending time with her beautiful family and amazing friends.
"Nature is my playground."
Kristy has a love for all animals and a passion for gardening.
Don't wait, book your appointment with Kristy today. "Great hair doesn't happen by chance, it happens by appointment."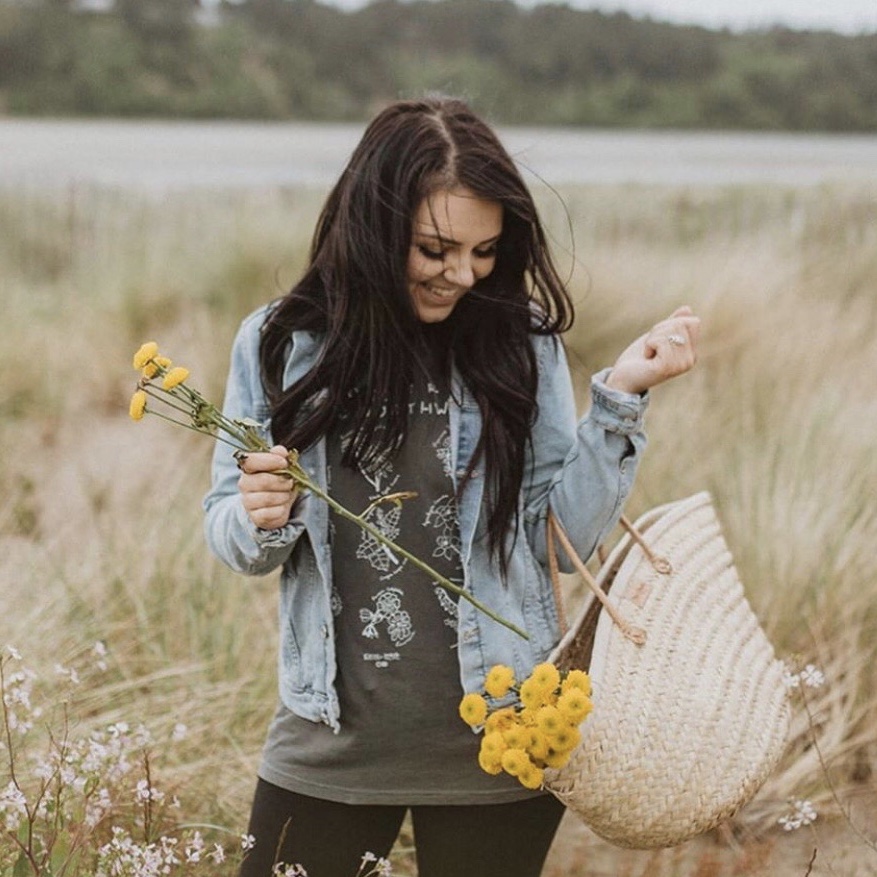 Full disclosure
Eager to realize her lifelong dream to create beauty, McKenna joined The SALON team ready to learn.  She started her training, learning all the basics at Phagan's Beauty College and now she is honing in on these skills.
A few minutes with McKenna, and you've left all the hassles of your day behind. Her calming energy, her patience and her good humor combined with her skilled hands and trained eyes; You'll leave McKenna's chair loving your hair.
What moves her
Mckenna loves the way color compliments the cut. "I love doing blonding services like highlights and balayage."
Beyond The SALON

 
McKenna's an outdoor girl who loves being with friends and family. 
"When I'm not working, I love doing anything outside."
McKeena finds pride in being a good listener. Her personal and professional belief is to "Treat people the way you want to be treated while making them look awesome!"  McKenna is always ahead of trends and is ready to bring you there too. You should probably get her on speed dial!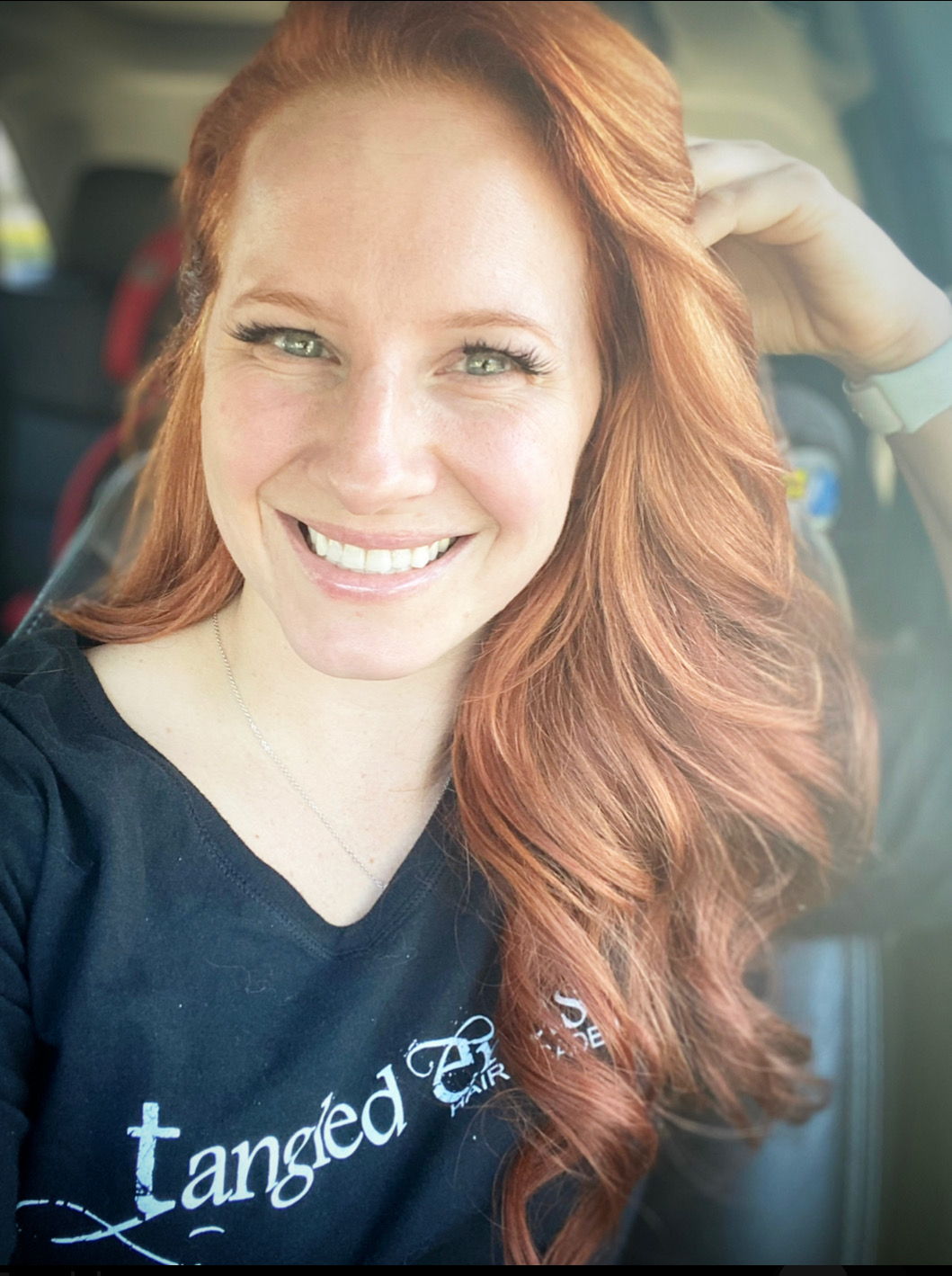 Jacqueline Johnson
Stylist
Full disclosure
Born in Germany and raised here in Oregon, Jacqueline has always had an interest in hair styling. Following a thirst for knowledge she became a personal trainer, competing in fitness competitions. Jacqueline attended OSU where she received a Bachelor of German degree and a Bachelor of Sociology degree with a minor in criminology. Her passion for the hair industry has never left. She decided to pursue her dream and received her cosmetology license. Jacqueline joined the team at The SALON, working under the direction of Owner/Master Colorist Lyn Johnson and Owner/Master Stylist Steve Johnson developing her skills in cutting, coloring and styling. Jacqueline is creating her own vision of what beautiful hair looks like for each client she works with. Jacqueline is mastering the skills that will take her far in her career!
" I am not only passionate about seeking knowledge for myself but I love to share my expertise for home care and styling tips with my clients."
What moves her
Jacqueline enjoys working with all hair types and loves encouraging everyone to embrace and enhance their natural texture. Jacqueline uses her expertise to create the perfect shape and cut that flatters the face and lifestyle of each guest who sits in her chair. She believes that everyone is unique and their haircut should be customized to celebrate their individuality.
"Enhancing someone's natural beauty can really spark a new confidence in my clients. For me, it's seeing this newfound confidence that is my biggest reward as a hairdresser."
Beyond The SALON

 
"Family isn't always blood. It's  the people in your life who want you in theirs; the ones who accept you for who you are. The ones that would do anything to see you smile and who love you no matter what."
Jacqueline and her husband are amazing parents to three beautiful kids and two amazing dogs. Jacqueline treasures every moment with her family, taking the time to ensure that the moment she shares with them are ones they can be proud of and look back on with a huge smile.
Jacqueline's always looking to meet new people, and would love the opportunity to consult and teach you how to achieve your dream look. Book Today!!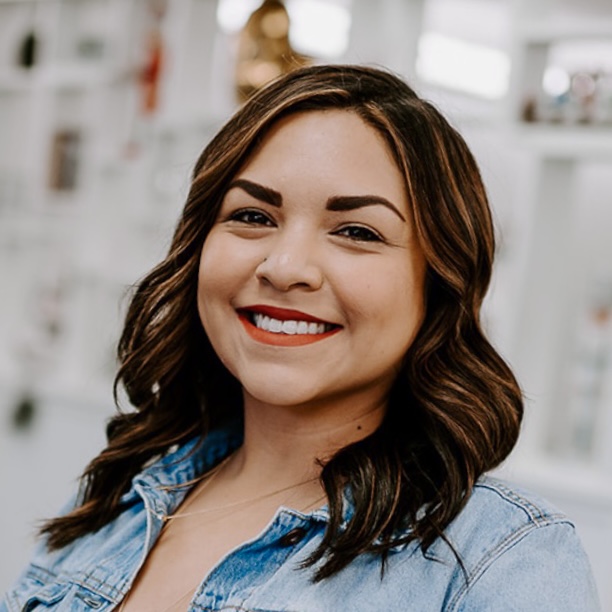 Full disclosure
Jenn has been a stylist since 2018 and joined The SALON in 2021. She was born and raised in the area and loves it here!  Jenn enjoys all aspects of hair coloring and cutting. She is a very passionate and caring stylist who likes to make sure all her clients feel like it's their special day in her chair.
"While in my care, I want my guests to escape the daily stresses of life and feel spoiled. leaving the salon feeling refreshed, beautiful and confident."
What moves her
Jenn enjoys the creativity in the industry and is always in search of knowledge to perfect the newest trends. She specializes in balayage and loves techniques ranging from natural looking hair color to fantasy colors. Jenn's sense of style and design, and gentle nature will help you find your best, most beautiful self.
"I think it is important to have your own individual style and sense of self. Just be you, be beautiful and be comfortable in your own skin."
Beyond The SALON

 
"Forget what's gone, cherish what remains, and look ahead to what's coming."
Jenn was born and raised here in the valley. She has two beautiful children  and comes from a strong, tightly-knit family who helped shape her loyal, free-spirited approach. When not in the salon Jenn can be found exploring Oregon with her kids.
Jenn's humble and welcoming spirit immediately puts her clients at ease, but it's her experience, vision, and talent that truly delight them and keep them coming back.  Book Today!!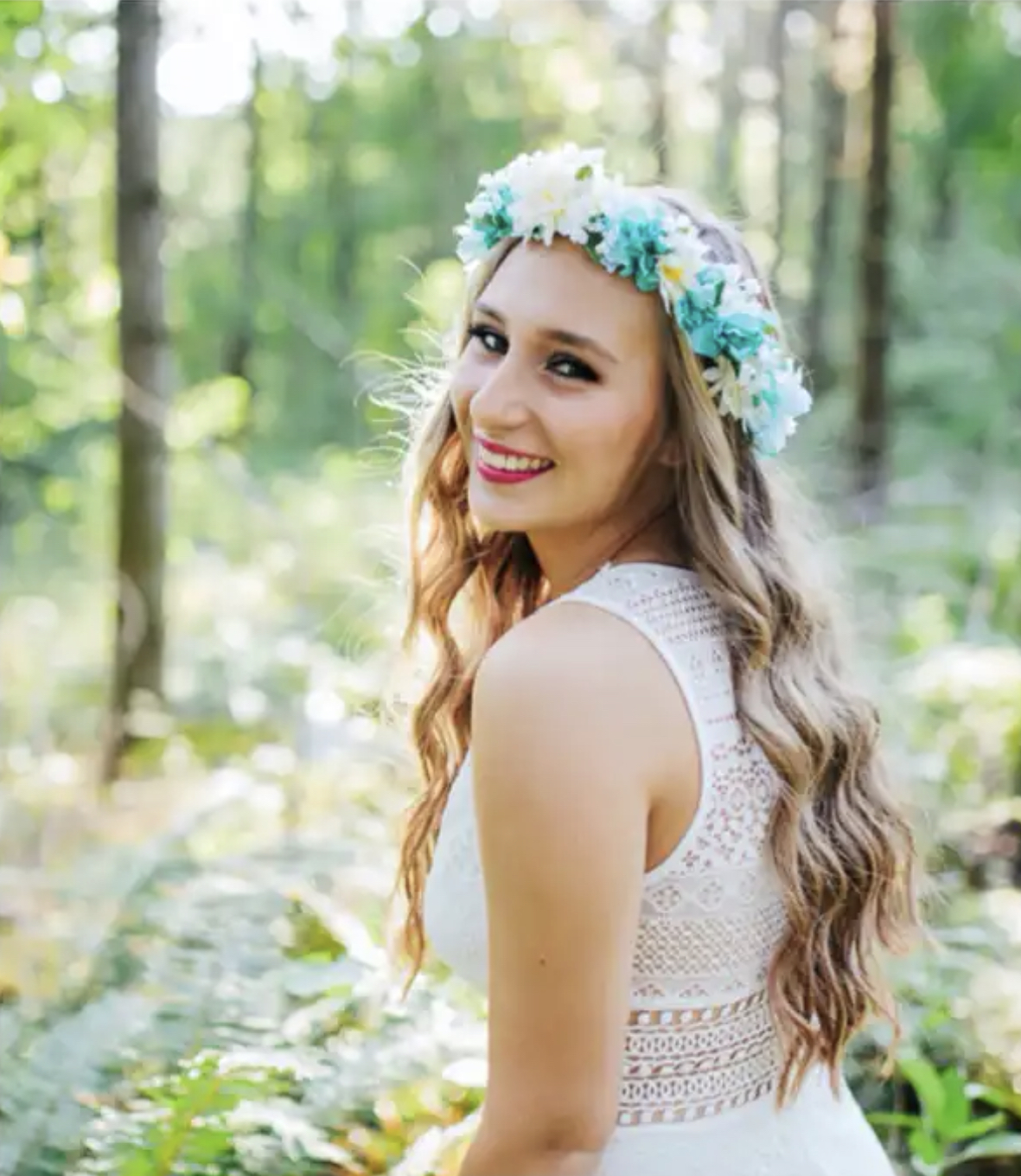 Full disclosure
Born and raised in Oregon, Emma always had a passion for this industry.  Hair being the perfect medium to express Emma's passion for creating beautiful and interesting shapes on a day-to-day basis. Being creative is the core of who Emma is.  All of her colors are designed to compliment each individual's natural skin tone. Rich brunettes, bold reds, and bright blondes can be created for cool, neutral, and warm features. Emma also understands the importance in keeping the integrity of the hair through the process of chemical treatment. Along with her color services she educates her clients on the proper care needed to uphold the hair between visits. Emma can provide simple low maintenance hair or dramatic creations that take a bit more work, depending on each persons lifestyle
What moves her
Emma loves building strong connections with her clients, mastering her skills, and strives to always be knowledgeable of the best and healthiest techniques to use to create styles that turn heads. Collaborating with you to educate you on what it takes to achieve your personal beauty goals, and helps every step of the way.
"I am so blessed to be able to be part of people's lives not only as their Hairstylist, but as a friend and I thank you so much for allowing me to do what I love day in and day out."
Beyond The SALON

 
Emma is a wife and momma in the beautiful PNW.  She love's freedom, running and the gorgeous state of Oregon.  When she's not having the time of her life at the salon, you can find Emma doing some artsy activity or out exploring our forests. She loves a good true crime mystery, peppermint tea and chocolate.
"If it's green, vintage, and has to do with plants or animals I love it!"
Emma just returned from maternity leave and is only available Fridays and Saturdays for clients.  Emma will guiding you towards your desired style, whether it's natural and effortless or extreme and daring. Schedule now, her books are filling up fast!
Address: 922 NW Circle Blvd. Suite 140, Corvallis, OR 97330
Phone: (541) 754-3828
(COVID May affect Hours) Hours: Monday by appointment | Tuesday -Thursday 9am-7pm | Friday 9am-6pm | Saturday 9am-2pm
The Salon | www.TheSalonCorvallis.com
Copyright© 2020 | All Rights Reserved